Tom Mains, D.C., and David Mains, D.C.
Professional Care by Doctors Tom and David Mains
Mains Chiropractic is owned and managed by Tom Mains, D.C. With his training in the Gonstead method and more than 15 years of experience, he offers patients the most effective up-to-date chiropractic care available. His brother, David Mains, D.C., joined the Mains Chiropractic team in 2011. Dr. David Mains, following in his brother's footsteps, also trained in the Gonstead method. The brothers offer the Homer City and Latrobe-Greensburg communities professional chiropractic care for patients of all ages, as well as counseling on diet, nutrition, exercise, healthy habits, and occupational and lifestyle recommendations.
Dr. Tom Mains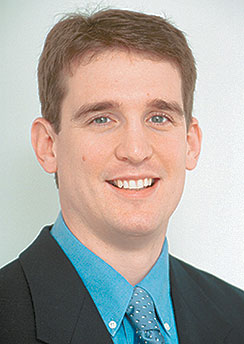 Dr. Tom Mains has been practicing since 1999 when he earned his Doctorate of Chiropractic from the Sherman College of Straight Chiropractic.  He is certified in the Gonstead technique and was President of the Sherman College Gonstead Club during his tenure at Sherman.  Dr. Mains stays up to date with continuing education classes, ensuring that his patients receive the most comprehensive and advanced chiropractic care possible.
As a teen, Dr. Mains was active in a variety of sports, including football, basketball, track, and skiing.  He developed lower back and knee pain that interfered with his sports performance.  He was referred to the late Dr. James Visconti, D.C., of Latrobe, and after a few chiropractic treatments, his pain was gone, and his mobility was restored.  With Dr. Visconti's encouragement, Tom attended Chiropractic College.
Dr. Mains is highly skilled in Gonstead Chiropractic adjustment, a discipline that focuses on whole body wellness and restoring nervous system function. He also provides his patients with a full range of wellness services. While Dr. Mains treats every type of patient, he is known for his care of athletes and children.
Dr. Tom Mains practices at both the Homer City and Greensburg offices.
---
Dr. David Mains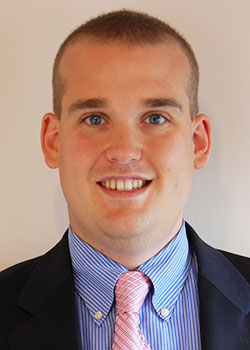 Dr. David Mains was born and raised in Greensburg, Pennsylvania. He earned his Doctorate of Chiropractic at the Sherman College of Chiropractic in Spartanburg, South Carolina, where he studied the Gonstead Chiropractic technique. After graduation, David interned at Mains Chiropractic with his brother, Dr. Tom Mains, and joined the practice in 2011.
Dr. David Mains was inspired to study chiropractic when his own health condition was improved by chiropractic care. He was born with a spinal birth defect that required years of treatment and therapy. His brother, Dr. Tom Mains, helped David's condition tremendously with chiropractic care. David decided to pursue the study of chiropractic and devote himself to bringing chiropractic care to as many people as possible.
As an advocate of overall health and wellness, Dr. David Mains integrates lifestyle management into his practice. He has a passion for chiropractic wellness and for teaching others about the benefits of nutrition, fitness and regular chiropractic care. He helps patients with their current condition, and empowers them to achieve a life of good health. Dr. David Mains is particularly interested in specialized care for all family members.
Dr. David Mains practices at the Greensburg office.